Max Lucado Is a pastor, author, dad, and grandpa. He is lovingly known as Pappa Max to his grandkids. Lucado says he "writes books for people who don't read books." Even so, his best-selling books have sold 100 million copies across 54 languages worldwide. Perhaps Lucado is converting non-readers with his poetic storytelling and homespun humor. Perhaps readers can sense that his encouraging words flow from the heart of a pastor.
In this episode, we talk about Max's book "Just In Case You Ever Wonder." It is an incredible book for parents to read to their young children as a way to bless them.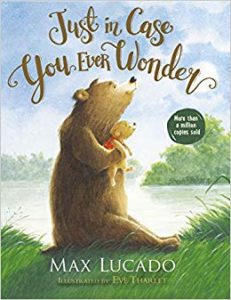 The book is affirming and encouraging for young kids to understand that they are loved by God and by their parents.
We also discuss how parents can continue to grow as the primary faith trainers.
If you have questions or need more information please email podcast@empoweredhomes.org and visit www.empoweredhomes.org