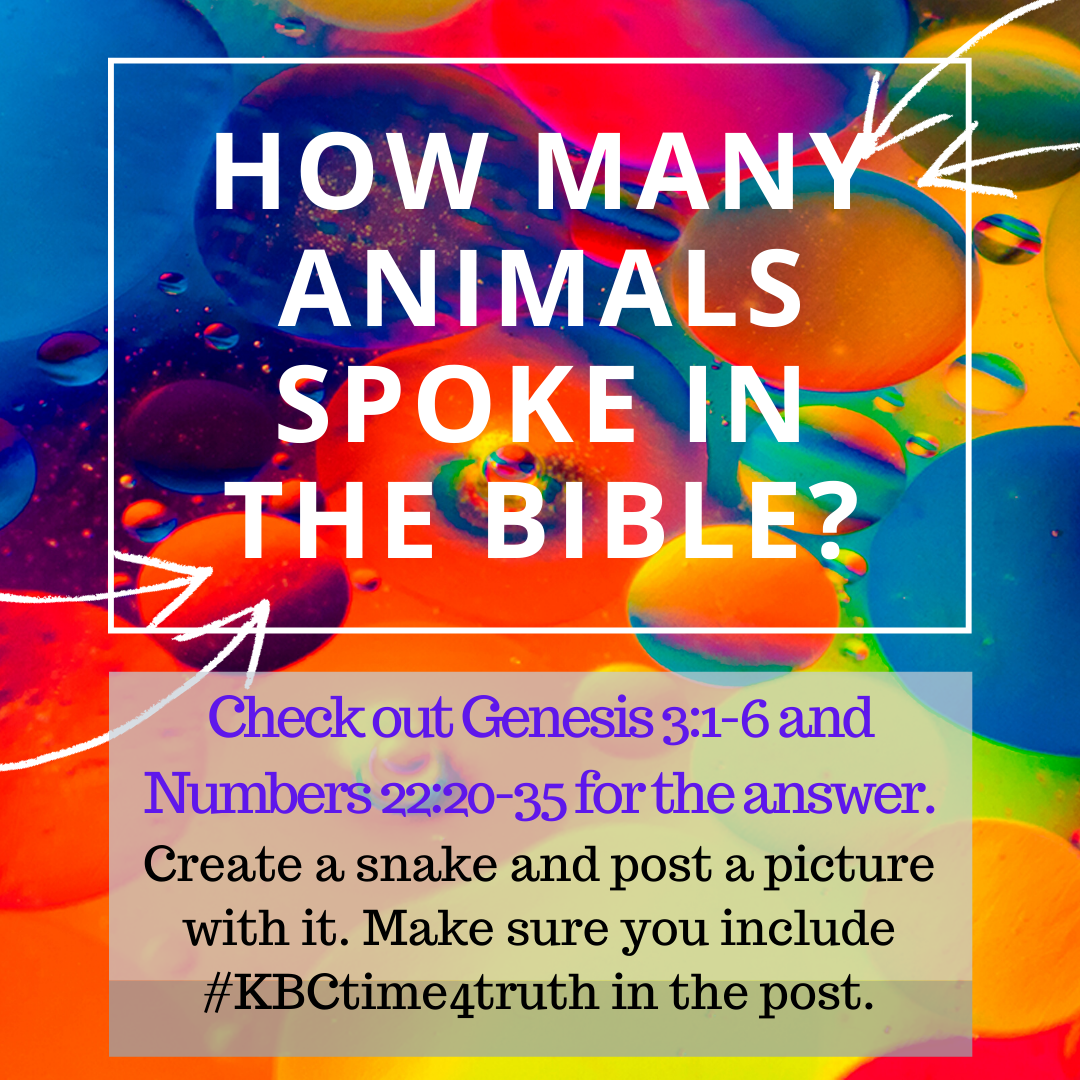 Hey families!
We know, this isn't what you expected this week to look like. Trust us, it's not what we expected either. There are a lot of unknowns right now, we know that can feel scary and confusing. Remember, kids are not exempt from those feelings. In fact, sometimes it can feel even scarier for a kid, because they only hear what adults are telling them, which can be bits and pieces of information, instead of the full story.
But, this is also an opportunity! An opportunit
y to focus on family, an opportunity to slow down, an opportunity to remember God's character, an opportunity for Truth. We want to help you take hold of this unique opportunity we've been given. With this in mind, we have created Time 4 Truth, a Bible Scavenger Hunt. Each day on our Kingsland Kids & Kingsland Baptist Church Facebook pages, we will post a question, a passage of scripture that holds the answer, and a photo prompt for your family.
Your mission, should you choose to accept it, is to read the passage, find the answer, and then take a picture of your family fulfilling the photo prompt and post it on Facebook and Instagram with

#

KBCtime4truth

. Then, you can follow that hashtag and see other families who are hunting alongside of you. Even with social distancing, this is a great reminder that we are all in this together! We can't wait to see what you come up with!