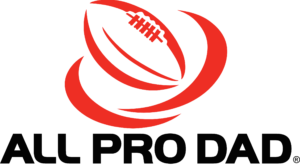 The last few months, my daughter has been coming downstairs and sitting with me while I enjoy my coffee in the mornings. We talk about school, sports, and what she's worried or excited about. This time has been an opportunity for me to encourage her, to help her grow in confidence before we head out the door. Building confidence in girls really can be that convenient.
Each day is an opportunity for us to pour into our kids and lead them to become successful adults. We do not have to add much to our calendars to be intentional about this each day. We can use the natural rhythms of our days and weeks to help our daughters become confident. Here are 4 everyday ways to build confidence in your daughter.
"Be positive and encouraging first thing in the morning to set your daughter up for a successful day."
1. Make mornings meaningful.
Great coaches inspire people to see themselves accomplishing things they never dreamed they could. This is what you can do each morning for your girl. Every morning I tell my daughter to go be a Cooley today. Then I make her tell me what that means: (Click Here to Continue Reading this article)
Read the rest of this article at AllProDad.com