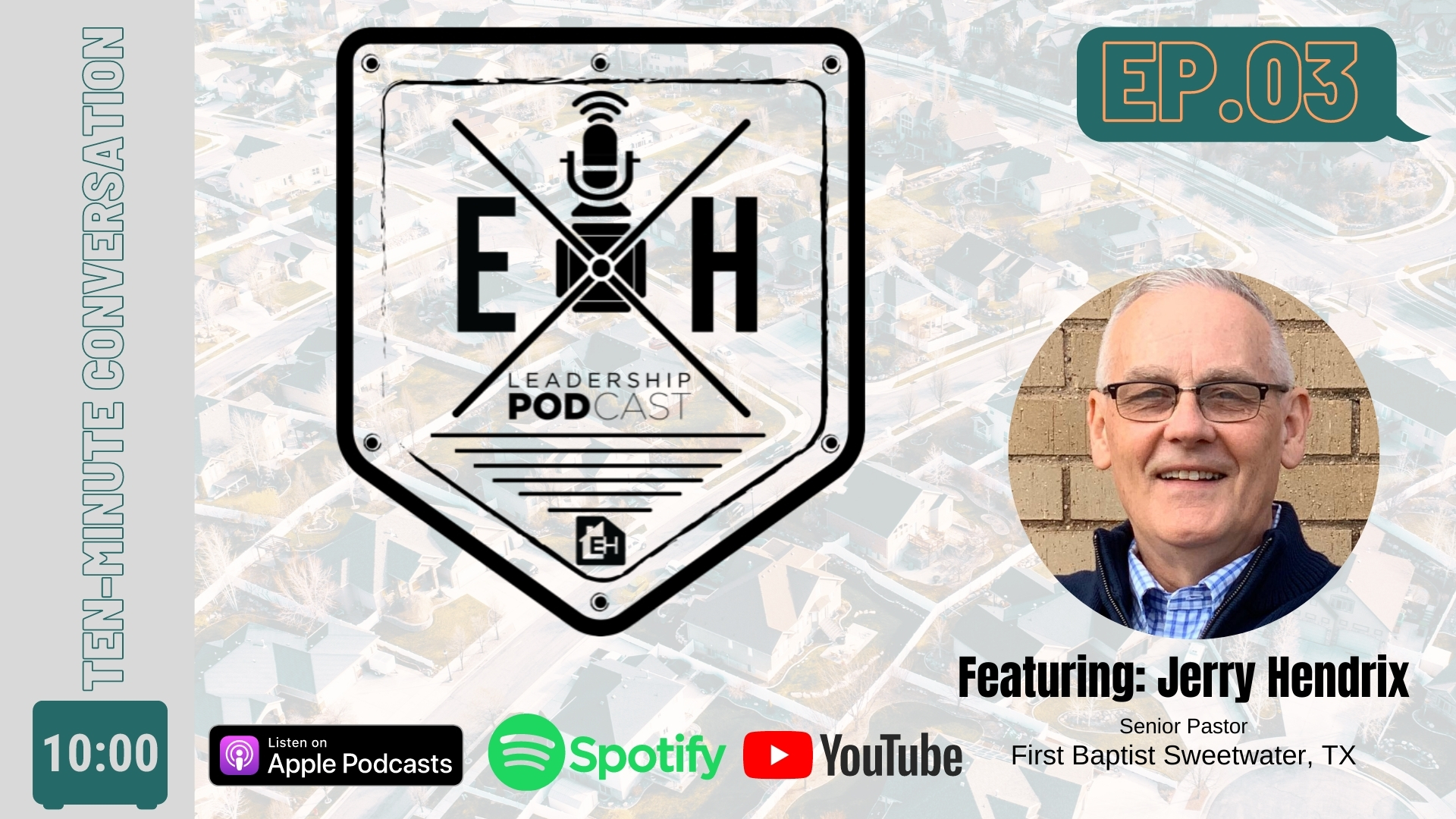 Ten Minutes on the clock. Bobby interviews ministry leaders with a blast of questions to spark conversation. Get insight, encouragement, and understanding of how others are connecting church and home.
In this episode, Bobby gets on zoom with Jerry Hendrix. Jerry is the senior pastor at First Baptist Church in Sweetwater, TX. Jerry Hendrix joined the staff of First Baptist Church on February 22, 2015. Jerry is married to Sharon Hendrix and has two children, James, and Sarah Hendrix. Jerry is a visionary leader who cares deeply about the home and family life.
If you have questions or would like to be on the 10-minute conversation podcasts please email leaders@empoweredhomes.org.