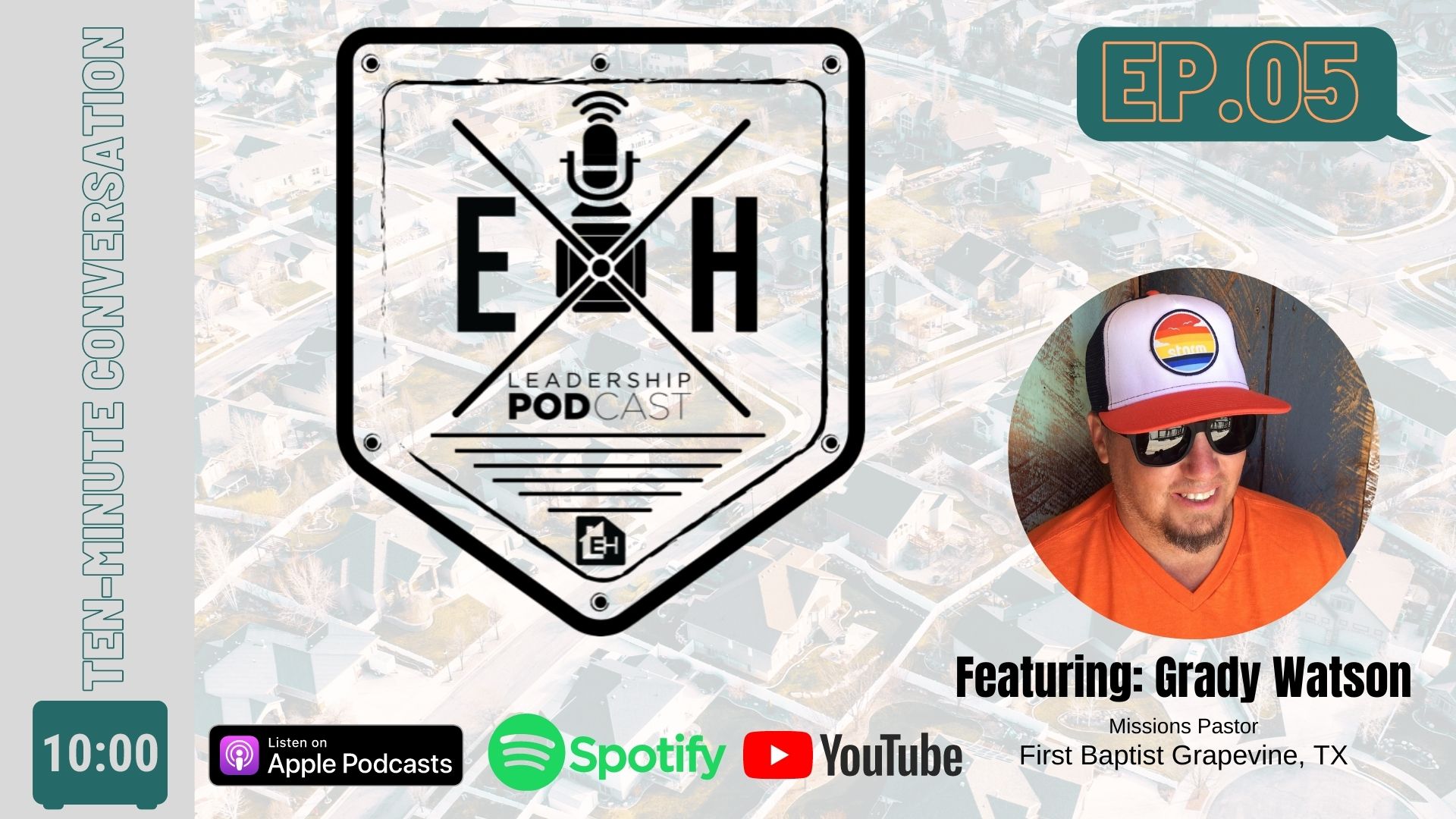 Ten Minutes on the clock. Bobby interviews ministry leaders with a blast of questions to spark conversation. Get insight, encouragement, and understanding of how others are connecting church and home.
In this episode, Bobby gets on zoom with Grady Watson. Grady is passionate about missions and discipleship. He is the Missions Pastor at First Baptist Grapevine.
If you have questions or would like to be on the 10-minute conversation podcasts please email leaders@empoweredhomes.org.