Christmas Lights Date Night Bingo

Enjoy the twinkle of Christmas lights this season on this date night with a bingo twist!

Prepare:  Print off the bingo sheets, grab a thermos of hot cocoa and take a drive to look at Christmas lights with your date.  Before you begin, choose the reward for the first person to get a Bingo.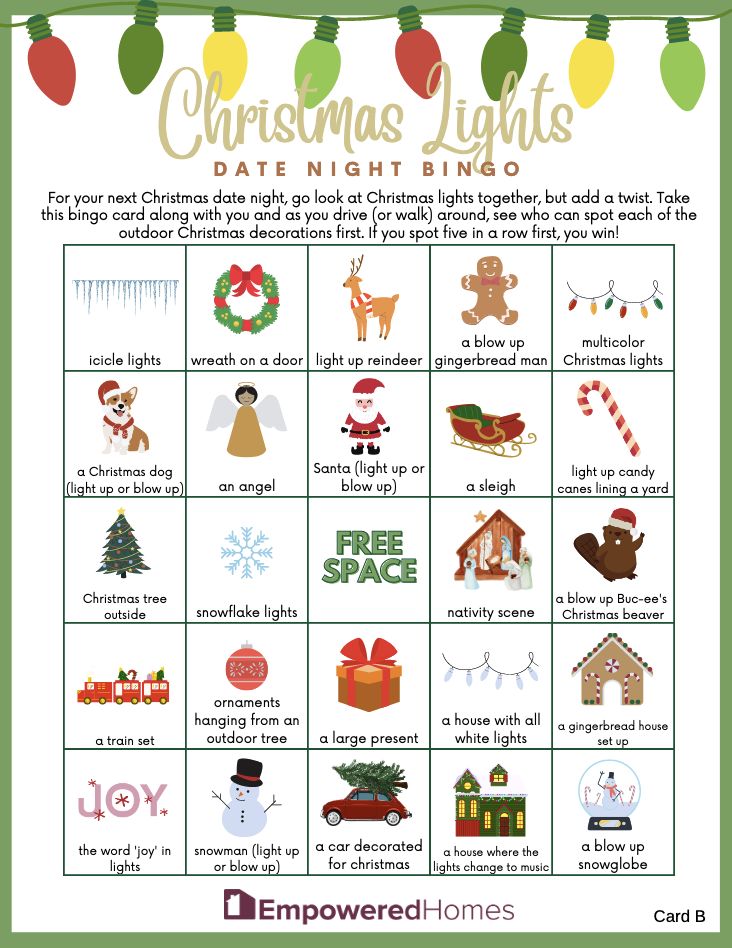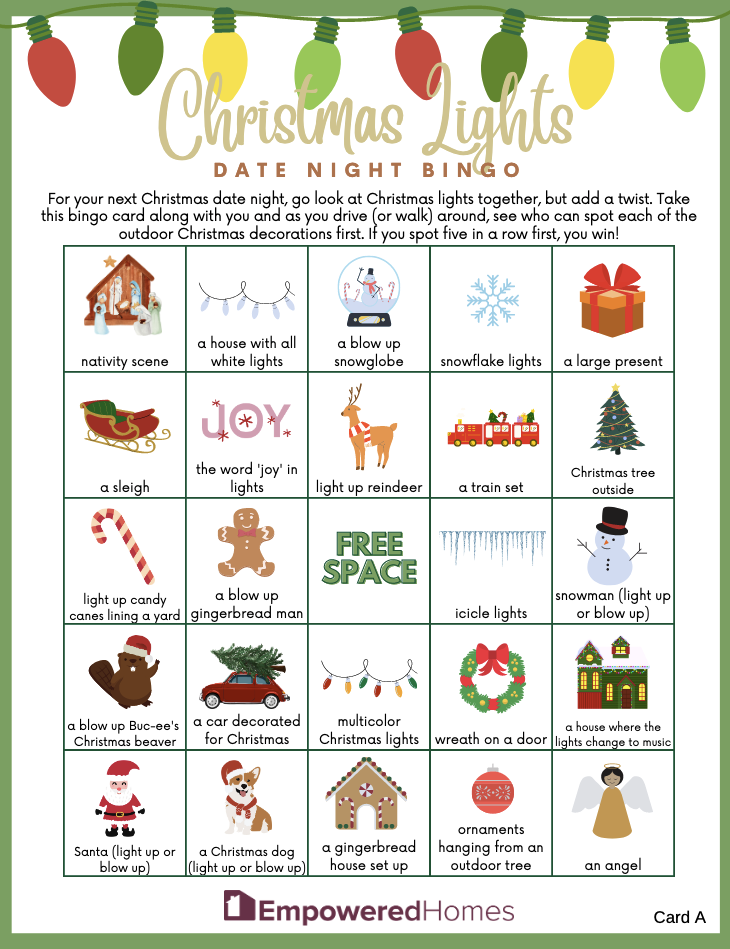 More Date Night Resources…